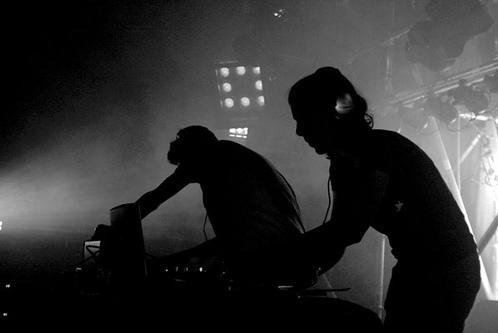 Updates
Upcoming performances

November 29 : Technochurch : Toronto, Canada w/ Regis + Gingy, Measure Divide, Ebony, Hadi and Flud
For all bookings, worldwide, please contact carola@pullproxy.com
http://pullproxy.com/booking/roster/artists/860-orphx
Releases: 2015
January 19: O/H (Rich Oddie + Huren) debut 12" Future Ready released on Opal Tapes
January 23: Remix of Luigi Tozzi and Ntogn "Wsjr" released on Hypnus Records
February 16: Remix of Drumcell "Departing Comfort" released on CLR
February 18: Orphx - Sonic Groove Releases Pt. 2 on Hymen Records. The second CD compilation of music from the 12" releases on Sonic Groove. This CD includes Hunger Knows No Law (2012), Boundary Conditions (2013), Sacrifice (2014), and one previously unreleased track from the Hunger sessions
March 9: Remix of Uncto "Judas Cradle" released on Furanum Records
March 31: Remix of Michal Wolski "Magma" released on Technosoul Records
April 27: Remix of Jose Pouj "FMO" released on Injected Poision Records
June 8: Remix of Sturqen + One Thousand Details "Canis" on Reaktivate Records
Orphx : Sacrifice 12"
Available now from Hardwax, Boomkat, Juno, Beatport, Triple Vision, Red Eye Records, Norman Records, Clone and many other distributors.
"Rolling industrial techno muscle from Orphx on Adam X's Sonic Groove imprint. The long running Canadian duo's first vinyl of 2014 yields the slippery wormhole dynamics and agitated torque of "What Will Burn" on the A side, backed with the grumbling acid jack and fetishistic sci-fi atmospheres of "Drowning For You" with its nasty sting-in-the-tail, plus the percolating hydraulic rolige and aquatic doom pads of "Tangled Paths" - Boomkat
Eschaton
The first release from our new collaboration with Ancient Methods has been repressed by Token Records. Available from Hard Wax, Boomkat, Juno, Forced Exposure, Bent Crayon, Deejay, Decks, Chemical Records, Norman Records, Beatport and many more.
"Outstanding Industrial / Doom rooted Techno bomb" - Hard Wax 
"Ancient Methods and Orphx team up for a proper industrial techno session on Token. This sh*t kicks like Thor's size 12's, forging fearsome new alloys from traces of black metal, industrial-strength drums and up-to-the-moment electronic treatments. 'Age Of Iron' attacks first with pickaxe snares and billowing, mutant bass shapes and 'Kali' wreaks havoc with pendulous kicks and cattle-prod stabs bound to leave internal bruising. The cavernous reverb treatments and deftly spaced drums of 'Seven Signs' make for the most impressive highlight, cleaving the gloom between proper industrial and techno, and 'Degenerate' shifts into ragged hi-tech syncopation reminding of AM's best cuts with Regis as Ugandan Methods" - Boomkat 
Boundary Conditions 12"
Aavailable on vinyl and/or digital download from Juno, Hard Wax, Boomkat, Decks, Beatport and many other distributors, or direct from us at www.orphx.bandcamp.com.
"EBM leaning, dark, heavy, fresh Techno EP - TIP!" - Hard Wax
"razor sharp metallic riffs and an incessant percussive build... 9/10" - DJ Mag
"With numerous vinyl, CD and cassette releases over the past 20 years, Orphx are true techno veterans. Boundary Conditions sees them continue to blur the lines between techno, industrial and noise music with stellar results. 'Outcast' begins with a tunnelling bass pulse, slowly giving way to savagely distorted synth blasts, gradually building to a frenzy of broken noise. 'Vanishing Point' is similarly beautiful in its abrasiveness, coating its simple beat with distorted drum rolls and delicate tones, while 'Periphery' takes a gentler approach letting its textures and rhythms unfold and breathe in more cavernous surroundings. Once again the duo prove why they one of techno's most enduring outfits" - Juno
"Uncompromising, EBM-infected techno from Canada's revered Orphx duo. 'Outcast' makes subtle virtue of pensively building arrangement reaching a lip-biting climax of distortion and sour synth discord shackled to bone-breaking kicks. 'Vanishing Point' is stripped down, optimised industrial techno with elemental dynamics, and 'Periphery' steps off into abyssal bass oscillations and low-slung industrial swing.' - Boomkat
Juno podcast and interview 
Interview: http://secretthirteen.org/secret-thirteen-interview-orphx/
and 90 minute DJ mix: : http://secretthirteen.org/secret-thirteen-mix-050-orphx/
Smoke Machine podcast
http://soundcloud.com/smokemachinetaipei/smoke-machine-podcast-066
Hunger Knows No Law
Aavailable on vinyl and/or digital download from Juno, Hard Wax, Boomkat, Decks, Beatport and many other distributors, or direct from us at www.orphx.bandcamp.com.
"Hovering precariously between industrial techno and rhythmic noise, this plate is thrilling. It's also packed with laser effects and all manner of panning insanity" - Foxy Digitalis
"Twisted, tangled rhythms and fuzzy, feedback-filled sub bass lingering with intent in the background... 'Hunger' sounds like Orphx wanted to choose between the club and their natural habitat and decided this time to head back into darkness" - Juno
http://www.junodownload.com/products/hunger-knows-no-law/1934793-02/
Juno feature

An extensive Orphx profile and interview by music journalist Richard Brophy
http://www.junodownload.com/plus/2012/01/09/orphx-industrial-revolutions/
Radiotherapy

Our most recent full-length studio album, Radiotherapy, is available from Boomkat, Juno and other fine distributors, or direct from us at www.orphx.bandcamp.com.
http://www.junodownload.com/plus/2011/10/19/orphx-radiotherapy-review/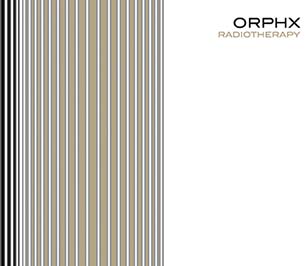 "A new stunning piece of modern industrialism. This is one more masterpiece to add to the impressive discography of this Canadian project" - Side Line
"Another fine piece of electronica from Orphx, displaying typically inventive use of synthesizers and sequencers, covering a diverse range of sounds constructed into some very imaginative compositions" - Connexion Bizarre
"Piercing, vivid, and full of dynamic range, Orphx is unrelenting in their mission to achieve sonic power for mind and body" - Igloo Magazine
"One of this year's best techno albums" - Juno
Orphx on Bandcamp
Our music is now available for download at www.orphx.bandcamp.com. Our live sets from Berghain (2012) and Mutek (2010) are available here, along with many of our recent releases and a growing back catalogue that stretches back to the early 1990s. The site offers both digital downloads and mail order merchandise. With Bandcamp, artists receive 85% of the profit from downloads - a much better arrangement than iTunes, Beatport and similar sites. We would like to sincerely thank all those who have been showing their support for our music through this site.